DAF Filter
Combined High Rate Floatation and Media Filtration 
The DAF Filter - patented as Spidflow Filter ® - is the unique re-engineered combination of Veolia's two best-seller processes: SPIDFLOW® and FILTRAFLO TGV®. 
Long term performance of our DAF Filter has been assessed during extensive operation in challenging raw water conditions in different locations of the Gulf region.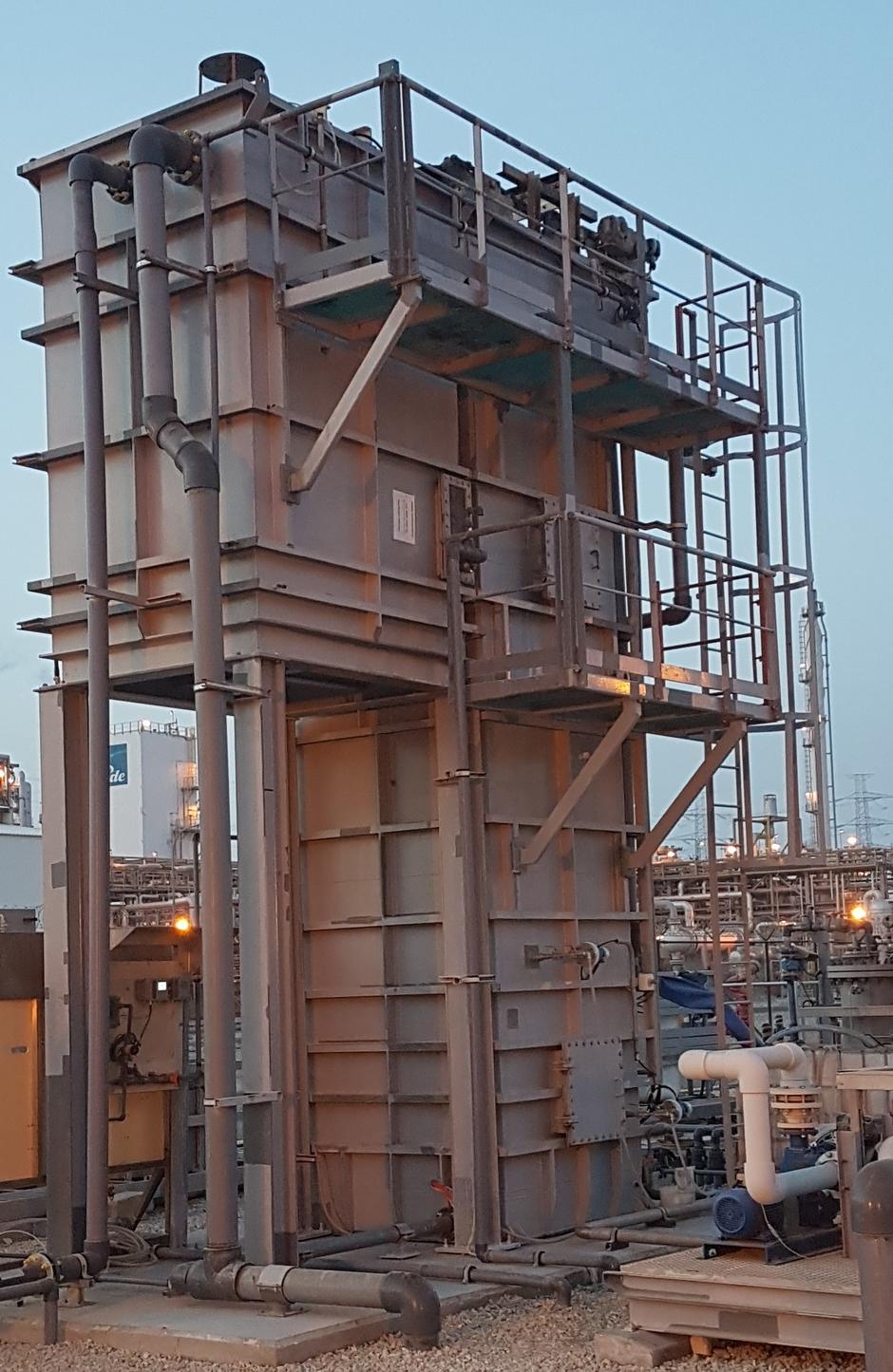 Our DAF Filter has a lot of advantages compared to other traditional pre-treatment solutions: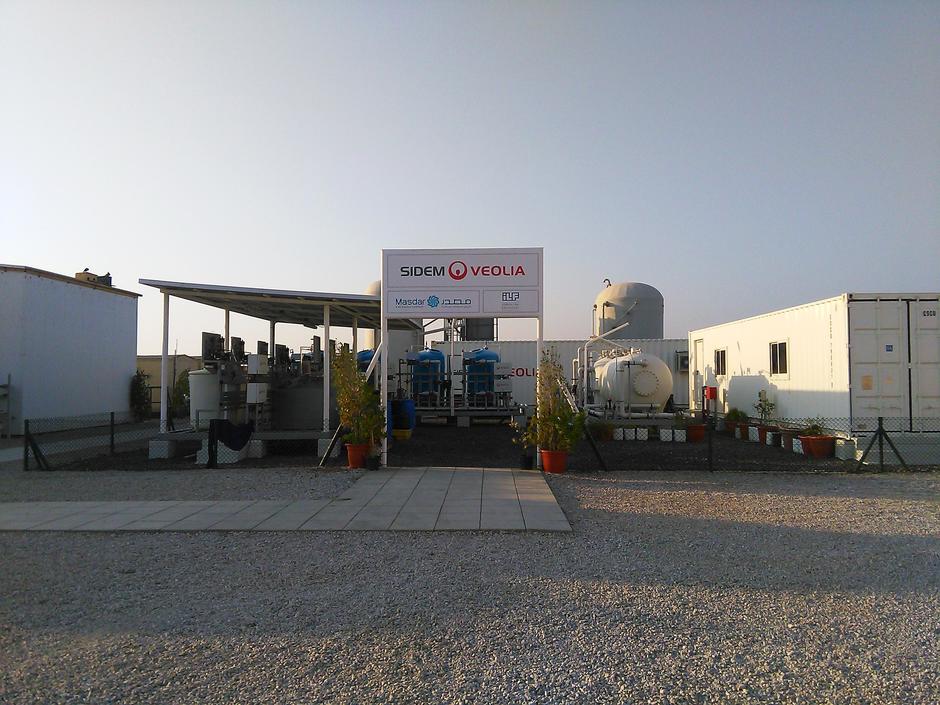 A reference for DAF Filter
As a technology partner for Masdar (Abu Dhabi Future Energy Company), SIDEM developed an innovative, low energy desalination plant in the UAE, incorporating DAF Filter, which consistently performed above expectations.
Sea Water Reverse Osmosis (SWRO) membranes are highly sensitive and can become fouled if algae, suspended solids, soluble organic molecules and hydrocarbons in feed water are not removed adequately. An effective raw water pre-treatment system upstream of an SWRO system is therefore essential to prevent the risk of membrane clogging and to ensure durability. In order to deal with the most challenging seawater quality (red tide, high levels of nutrients, suspended solids peaks…) and supply SWRO membranes with consistently good quality seawater, Veolia Water Technologies has developed and patented Spidflow Filter. This unique and compact solution combines into one structure the advantages of two proven pre-treatment processes: high rate Dissolved Air Floatation (Spidflow) and high rate Multimedia Granular Filtration (Filtraflo TGV).
A - Flocculation phase:
Increases collision probability between particles to increase floc size. Turbomix technology to reduce the footprint of the flocculation tank can be used if required
B - Dissolved Air Floatation
Flocs are carried to the surface by very fine and calibrated air bubbles, resulting from extensive R&D work. Flocs are then removed by skimming:
Deals successfully with raw seawater quality upsets (turbidity peaks, algal blooms or hydrocarbon contamination)
Guarantees consistent seawater quality to feed the subsequent filtration step
Very efficient skimming process: minimizes pre-treatment water losses & lowers disposal volume with highly concentrated sludge production
C - High rate Multimedia Gravity Filtration
Removes smallest particles
Allows biomass development in the media depth which degrades biofouling molecules – Significant advantage compared to MF/UF process (only mechanical filtration barrier) which does not remove dissolved nutrients
Provides long filtration cycles through constant feed water quality, even in the most challenging conditions
Fast maturation enabling to feed quickly & safely SWRO units
• Compact design with a very limited footprint (at least 25% gain compared to conventional design).
• Modularity: can be installed in plants of all sizes, it is the obvious choice for extending existing capacity.
• No thickening required: high concentration floated sludge avoiding an additional thickening stage in sludge treatment.
Improvement of SWRO membranes performances
Eliminates fouling and biofoulings agents: DAF Filter is the ideal pre-treatment solution to remove low density suspended solids, algae, oils and hydrocarbons as well as soluble organic compounds which are detrimental to SWRO membranes.
Lower Capital & Operational Costs
• Compact design leading to lower equipment and construction cost.
• Energy-efficient design.
• Optimisation of chemicals consumption.
• Increases membrane life duration compared to UF pre-treatment.
• A fast reacting solution to variations in raw water quality, enhanced by optimized hydraulics and Veolia's exclusive white water injection nozzles.
• Reduced frequency of backwashes thanks to an optimized filtration operation management.
• Ensures plant's full production capacity at all times.